>
Monero (XMR)
Noah Chesterton
Noah is an expert in cryptocurrencies and gambling. He has extensive experience in these fields and provides useful information for beginners and professionals alike.
Learn more
Price
$145.35
day
week
month
year
Play for XMR in Best Casino!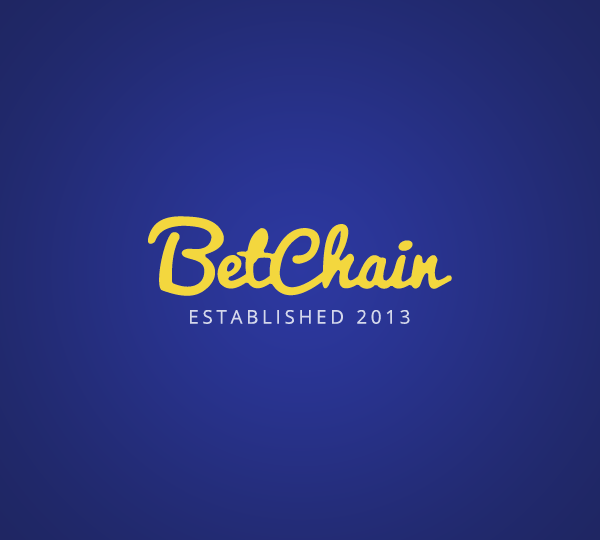 Market
MARKET CUP
$2,664,878,617.12
VOLUME (24H)
$21,029,956.57
CIRCULATING SUPPLY
$18,333,612.80
About Monero (XMR)
This currency was created as a cryptocurrency to provide privacy for financial dealings. It employs a variety of cutting-edge methods to avoid eavesdropping on financial transactions. It has increased in popularity among those who frequent the deep web.
When it first appeared in 2014, this cryptocurrency was founded on privacy, anonymity, and decentralization principles. Transactions are processed more quickly and at a lower Monero price USD than on the original Bitcoin network since new blocks are created every two minutes, and there is no maximum block size.
Safely and inexpensively, users can exchange Monero for other cryptocurrencies, fiat currencies, and products and services. Monero's value increases when there's a deficit between its demand and supply, and the price goes down when stock is more than in demand. In addition, all Monero transactions are completely private and untraceable. Since all Monero transactions are kept confidential, it is impossible to track their origin. Stealth addresses, ring signatures, and RingCT are the primary technologies that conceal the sender, recipient, and transaction amount in every exchange.
How Does Monero Work?
Since Monero is a cryptocurrency, it relies on the decentralized blockchain ledger, which is effectively a database of all transactions. On this network, anonymous computers that execute these transactions are compensated with XMR for validating money transfers.
However, it uses cryptographic techniques to obfuscate much of this information, unlike many public blockchains, like Bitcoin and Ethereum, which let you observe all of the transactions on the network, including whose wallet was delivered, what to whom, how much, and when.
Although it allows you to monitor all transactions, the blockchain prevents you from knowing where the cost originated from or whose wallet it was sent to.
Stealth address
With the help of stealth addresses, a sender can create a unique public address for the recipient for each transaction. Like Bitcoin, recipients can still receive payments at a single public address. A private view key and a private spend key will be generated for each user. While the private spend key functions similarly to a Bitcoin private key in that it is used to authorize payments, the private view key will allow them to examine all transactions connected to their account.
Ring signature
The "ring signature" is a special type of signature algorithm used. Without getting too technical, a ring signature in Monero is a digital signature created by a collection (ring) of many users, each of whom has a distinct set of spend keys. It is computationally impossible to determine which ring member produced a ring signature because it is endorsed by one of the user's spend keys in the ring.
A ring signature enables the senders of coins to cryptographically demonstrate that they had the authority to spend a certain amount of Monero without allowing anyone outside the "ring" to see whose signature it is. It's a technique for combining numerous valid digital signatures into a single "ring" signature, making it impossible for anyone to connect that signature to a particular transaction. The sender of a Monero transaction can ultimately maintain their privacy thanks to these ring signatures.
Monero Price Today
Before talking about the price of Monero, let's look over the price history of this currency. History shows that the currency has dropped by 21.9 percent over the past year. In the past 12 months, the price of XMR has ranged from $278.56 to $114.16 and reached its all time high at $517.62. Today you can check the current monero price through a wide range of reliable sources that follow the price instantly, the same way as a stock chart.
Monero's beginnings were somewhat unassuming. The trip's origins can be traced back to 2018. The CryptoNote protocol, which exists at the application layer, is used to construct Monero. There are many parallels between Bitcoin and Monero.
But how it's put into practice is very different. Bytecoin was the driving force behind this effort. However, the outcomes did not go as expected. Eighty percent of the coins were verified as being released to the public. As a result, the problem-solving fork of Bytecoin resulted in the creation of Bitmonero. Bitmonero was rebranded as Monero at a later date. As of May 4, the price is $156.60.
Where is Monero Used Now?
Due to the currency's fungibility, businesses may find it more alluring to accept payments in Monero. With XMR, users have complete anonymity and security when sending and receiving payments. Therefore, companies can't discriminate against XMR because it's used for potentially offensive purposes.
XMR could be interesting to anyone looking to be on the cutting edge of cryptocurrency cryptography, helping to pave the way for decentralized monetary graph systems that allow individuals everywhere to save and pay without fear of government interference.
Like other cryptocurrencies, this is founded on the blockchain. Unlike other cryptocurrencies like Bitcoin, businesses can use Monero to make purchases without risking disclosing potentially commercially sensitive information. By hiding their financial details, Monero users might avoid being subjected to unfair pricing practices when making online purchases.
Who Created Monero?
A group of seven developers leads this project. There are only two known developers, and the other five are all kept under wraps. The two gentlemen in question are named Riccardo Spagni and David Latapie. It is the public's right to use Monero, a cryptocurrency whose development was funded completely by contributions. An urban legend shows that Satoshi Nakamoto, the man behind Bitcoin, also invented XMR.
XMR may trace its lineage back to Bitcoin. A decentralized cryptocurrency focused on anonymity was introduced in 2012. Two years later, a user on the Bitcointalk forum made an anonymous clone of BCN's core and created Monero. Because their "controversial alterations" to Bytecoin were rejected by the community they were a member of, they decided to do something about it themselves.
It is estimated that over the years, hundreds of programmers worked on XMR.
By 2021, the market capitalization of Monero will have increased by almost 200%, an all-time high relative to its value in 2020. So, increasingly, people are looking to cryptocurrencies to amass large wealth.
How to Buy Monero (XMR)?
CoinMarketCap shows where and how to acquire Monero
CoinMarketCap gives a list of exchanges where you can buy each cryptocurrency (also known as market pairs). Try looking up "Monero" on CoinMarketCap. Select "Market" from the menu next to the price graph. Here you'll find a comprehensive resource for buying Monero and the various currencies that may be used to do it. You'll find XMR, an abbreviation for Monero, and another currency listed under "Pairs." The latter is the medium of exchange for buying it. Seek XMR/USD if you wish to trade U.S. dollars for XMR.
Pick a platform to make your purchase
The safety, dependability, and liquidity of various platforms vary. Study the site thoroughly before signing up for an account.
Buy it on your preferred service
Each system has its peculiarities. Although certain platforms are exceptionally user-friendly, others are more challenging. In most cases, using a fiat currency like the U.S. dollar to buy cryptocurrency will be simpler than using another cryptocurrency. So, convert Monero to USD in this regard.
Suppose you're forced to use the other cryptocurrency to buy this currency. In that case, you'll need to open a Monero-compatible crypto wallet, purchase the alternative cryptocurrency, and finally use that currency to buy Monero on your preferred exchange.
Is Monero Using Mining?
With proof-of-work, a large number of computers may verify a claim. When dealing with crypto, all computers must verify the balances and transactions in each account.
The most efficient crypto miner is the one that checks the most hashes in the least amount of time. Since hashing is a game of trial and error, even a relatively weak node may occasionally find the right answer.
If a node wants to alter a transaction that has already been put to the blockchain, it must re-hash every block in the chain. For this to work, it must offer the newest block before any other node. Every few minutes, more blocks are added, making the task increasingly difficult.
Only a node with greater processing power than half the network could rewrite even a small portion of the past. It's next to impossible on a wide-area network. Conversely, it is trivial for any node to verify that the hash of the preceding block in the chain is used as the basis for the current block's hash. The proof-of-work consensus process is predicated on this principle.
When compared to other proof-of-work blockchains, it stands apart. The Random hashing algorithm was developed to discourage the use of specialized crypto-mining nodes. Thus, profitable Monero mining may be accomplished with standard home computers.
Is Monero legal?

Attempts by banking authorities to crack down on illegal crypto trading have made the regulation of privacy coins a major concern. The use of Monero is perfectly legal. It is unique among cryptocurrencies because it protects users' privacy by hiding their identities. It renders any tracing of it impossible.
How can I use Monero?

Start the Monero wallet by unlocking your Ledger device and launching the Monero software.
Open the Send tab.
Choose a transaction priority and send the amount.
Put in the recipient's address.
You can add a private note to yourself if you like.
Just hit the send button.
Check the accuracy of your device's displayed transaction details
Where can I buy XMR?

Buying Monero is best done on a cryptocurrency exchange like Binance, which provides top-tier protections and tools for digital trading currencies. A cryptocurrency exchange accepts credit and debit card purchases of Monero. To purchase with Monero, you must first create a wallet and have it verified. The live price or price now will tell you the coin's current value.
What makes Monero (XMR) unique?

The anonymity and simplicity of Monero make it stand out. This token is ideal for those starting on dark web marketplaces. Untraceable transactions can be made with Monero (XMR). Monero's transactions cannot be tracked like those of other cryptocurrencies like Bitcoin. This feature provides users with a more secure network in which their held units are less likely to be rejected or blacklisted.
Is Monero still worth buying?

An investment in Monero, much like any other cryptocurrency, is fraught with danger. Because it has a good use case, well-designed tokenomics, an active community, and a solid team behind it, it does have a higher possibility of going up than going down.