>
Polkadot (DOT)
Noah Chesterton
Noah is an expert in cryptocurrencies and gambling. He has extensive experience in these fields and provides useful information for beginners and professionals alike.
Learn more
Price
$5.27
day
week
month
year
Play for DOT in Best Casino!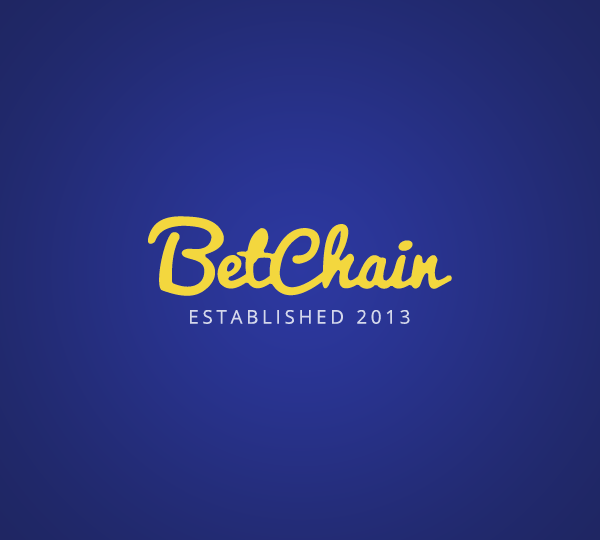 Market
MARKET CUP
$6,860,133,915.15
VOLUME (24H)
$72,252,340.58
CIRCULATING SUPPLY
$1,300,873,571.45
About Polkadot (DOT)
Polkadot, like other cryptocurrencies, incorporates two parts: the token and the protocol. It is regarded as the latest and innovative protocol that provides an ecosystem to communicate between different blockchains forming an interoperable decentralized web.
Polkadot was introduced in 2020 by one of the Ethereum co-founder Gavin Wood; that is why it is much more than just a blockchain Ethererum; it acts as the base for other crypto projects. It is called the layer 0 blockchain, whereas other blockchains like Ethereum, Solana, and cordana called themselves Layer 1 blockchains.
One of the main purposes of the Polkadot protocol is to provide the scalability and speed that most blockchains lack; it is done by allowing the unrelated blockchains to communicate with each other by using parallel blockchains or parachains that take much of a burden off from the main blockchain.
On the other hand, the Polkadot token acts like a governance token, allowing the holders to participate in the protocol's future. It is also used for staking, verifying transactions, and issuing new tokens. Anyone can buy DOT for any exchanges that enlist it and invest in the Polkadot network.
How Does Polkadot Work?
Polkadot is different from other blockchain protocols; it provides the core network and a bunch of other connecting Dot-like relay chains and parallel blockchains, or Parachains, to establish a communicating channel between different blockchains to make transactions or share other data.
The relay chain protocol regulates the network shared security and consensus and ensures interoperability among different blockchains. It acts like a core protocol that keeps the whole network infrastructure intact by connecting different network participants and providing transaction facilities.
As Polkadot does not support smart contracts, the relay chain's primary functionality is to provide coordination among the whole system, including parachains; these relay chains are built to serve minimal functionality. The parachains are the short term for parallelized blockchains; they have their tokens, specific use cases, and governance.
But parachains use the relay chains' security and interoperability feature to process their transactions; the use of relay chain also allows developers to work on the scalability and other aspects of their blockchain goals, as the relay chain enables the parachains to work in harmony seamlessly.
On a shorter note, parachains enjoy the Polkadot security and its scalable, fast transaction speed. But to perform all these functions, parachains need to get a slot in the Polkadot, which is limited to one hundred; due to limited supply, the slots can be competitive and challenging. There are certain ways to get these slots that, include
Governance Granted Parachains that the Polkadot provides on-chain governance systems are considered the common good network asset.
Auction Granted Parachains follows the auction of slots, where para chain teams bid to get their slot using their DOT tokens. Sometimes, they can use a crowdfunding campaign to get them.
Parathreads are the same as parachains as they both have the same API. Still, they provide pay-as-you-go basis scheduled execution functionality.
Due to the pay-as-you-go feature of the parathreads, they don't need to remain connected to the relay chain all the time; they enable the parachains or other blockchains to use the Polkadot network without acquiring slot, with the same level of security and interoperability features. Any blockchain can switch between para chain or para thread depending on the slot availability on the relay chain.
Polkadot Price Today
Initially, 10 million Dot tokens were made into circulation by initial coin offering ICO raising $145 million, enough for commencing the operations and R&D. But currently, the token supply is widely distributed among many stakeholders; the percentage of the token supply is as follow:
About 58.4% of total tokens holders are investors; 50% of tokens were initially offered and issued at the launch, while 5% of them were issued later out of the total supply, similarly another 3.4% were put on sale later in the same year, that total now comprises of 58.4% of total token supply.
The Web3 foundation that runs the Polkadot network also owns 11.6% of the total token supply. In contrast, 30% of the tokens are held by the founders and the foundation that runs the operations.
One more interesting fact about Polkadot is that there is no limit on the tokens' total supply; new tokens are constantly released at the inflation rate of 10% annually. The DOT's price peaked after its launch at $6.30 and hit an all time high of $55.00 in the last bull run of 2021.
Where is Polkadot Used Now?
There are three different scenarios and functions where Dot coins are used within the Polkadot network; they are the essential entity of the network and are used for network Governance, staked for the network operations, and bonded when a new blockchain is connected to the network.
The Dot is also vital for Polkadot network operations and maintenance. Anyone who owns and stakes Dot has access to vote on network upgrades, where each vote is proportional in value to the amount of DOT they stake; on average, an annual return of 10 to 12% was awarded for staking DOT.
The reward was a newly minted DOT based on the number of tokens one is staking, and rewards were distributed among all four major consensus roles. For investors, initially, 10 million DOTs are created with no capped supply. Still, in contrast, new DOT tokens are also released at a predetermined inflation rate annually.
Polkadot interoperability among blockchains provides an appealing opportunity for investors to invest and earn rewards from staking; users can stake their DOTs and earn up to 12% annual interest.
Who Created Polkadot?
PolkaDot was created by one of the co-founders of Ethereum, Gavin Wood, and the other two members, Peter Czaban and Robert Habermeier. Woods has a strong background as he developed solidity, a language later used in developing decentralized applications (dapps) on the Ethereum blockchain, and worked as a research scientist at Microsoft.
Wood also founded Parity Technologies, a company that helps implement projects on Ethereum; similarly, it works on software essentials to power Ethereum. But as of now, Parity Technology Is also behind the development of substrate, a software development framework that the Polkadot developers mainly use to create parachains at a speedy pace.
The token sales and offerings are conducted by another organization called web3 foundation, a non-profit organization with Gavin Wood as the president. The foundation holds 30% of funds in the form of token offerings, which are allocated for the further development of the PolkaDot network.
Polkadot enables blockchain experimentation as Ethereum experimented with the decentralized application (DApp). Polkadot helps and facilitates faster innovation cycles, transitioning functions and providing a faster general framework for developing blockchains. Polkadot's core and primary functions are to provide inter-chain operability while providing a security system to verify transactions through the relay chain.
How to Buy Polkadot (DOT)?
You can buy Polkadot like any other cryptocurrency, look up the crypto exchanges that have listed Polkadots and buy them by comparing the Polkadot price; you can also explore different stock charts, price history, and current Polkadot prices by viewing the price now graph on the live feed chart. But if you are new to the crypto universe, then follow these steps:
Choosing a Crypto Exchange
You can open an account in the crypto exchange. The exchanges are just like marketplaces that facilitate trades; they can be basic or advanced, depending on the features they provide, more than just buying and selling.
Place Order to Buy Polkadot
Once you have your account on the crypto exchange, you can link it with your fiat currency account or buy with your debit or credit card. Select the Dot coin after searching it, enter an amount, and fetch details of how many coins you can buy in a certain amount. Once you confirm, a specific number of coins will be purchased against a certain amount after deducting the Gas/fee.
Store your Coins
Upon purchasing the coins, the next step is to store your Dot coins somewhere safe; you have to do it on your own; many storage options are available, select the one which suits you best.
Hard wallets are physical drives that you can plug into your system and store your crypto currency's personal and private keys.
A paper Wallet is a common storage option; you can write down your keys and use them when needed.
Software wallets are apps or programs that you can use to store and manage your crypto electronically.
Crypto Exchange like Binance also provides storage options, where you can keep your cryptocurrency. Still, it is not viable in the long term.
Is Polkadot Using Mining?
Cryptocurrency mining, in layperson's terms, is the creation of new coins; however, it's not as simple as it sounds; the process involves solving complex puzzles, transaction validation on the blockchain network, and later adding them to a distributed ledger.
Polkadot is a relatively new addition to the cryptocurrency space; it improves the major issues of scalability and interoperability that are widely faced by the existing blockchain platforms. It provides the functionality of parallel transactions and a seamless communication environment among blockchains (parachains).
Its flexible consensus protocol enables different chains to communicate with each other and has an energy-efficient algorithm called Gavinism. This algorithm is more energy efficient than proof of work or state algorithms. For mining Polkadot, you need certain software compatible with the Gavinism algorithm; parity ethereum is a preferable choice of software for Polkadot mining.
Once you install parity Ethereum, you can start mining by conducting a mining pool or solo operation. It would help if you also had compatible and capable hardware to perform the mining operation and the software requirement. You can also use your personal computer for this purpose if it has four-core CPUs with 4 gigabytes of RAM.
Before starting mining, you need to create an account on the official Polkadot client; it is available on the Polkadot official website, and you can download it for free. After creating an account, you will be asked to select a mining pool from a list of available mining pools, enter your wallet address, and start mining your DOT coins.
But before mining, check the Polkadot price USD or Polkadot price today to make an informed decision. Cryptocurrency prices vary all the time. You need to check the existing price and cost of mining. If it is profitable, do it; otherwise, buy DOT coins from any exchange without the hassle of mining.
Is Polkadot legal?

As per the latest developments, the chief legal officer of Web3 foundation describes the DOT native token Morphed; he added that it's software, not security; hence it is not subjected to federal securities regulations.
How can I use Polkadot?

There are two ways to use the PolkaDot; first, if you are developing your blockchain, Polkadot provides the foundation for your blockchain, and you can further add functionality or features of your own. Secondly, you can use DOT coins essential for network governance and earn by staking your coin for performing different operations.
Where Can I Buy DOT?

Create an account on the exchanges or register yourself and start buying. But, when you purchase the coin, check the current price of Polkadot or live price. Also, convert the Polkadot to USD to know how much you pay for the specific number of coins.
What makes Polkadot (DOT) unique?

Polkadot provides the ease of scalability and steady transactions; it's a multichain network that can process many transactions simultaneously. The network provides flexibility and adaptability in sharing information and functionality among the parachains; the network is maintained and secured by nominators, validators, and collators.
Is Polkadot still worth buying?

The features and functionality that Polkadot holds make it unique and favorable by most in the business; that's why in the bear market, it's still worth investing in PolkaDot as it is still predicted to be profitable, market experts say it's a good time to invest, however, do your proper research before making any purchase decision.