About AnyCoinCasinos
We live in a time when the online casino industry continues its tremendous expansion, in all aspects and all around the world, where it is already a serious case for most of the economies in which they operate.
Therefore, it is quite natural that we see an increase in the "existing competition" between these different platforms, not only because of the emergence of new operators, but also because the existing ones seek to reinvent themselves every day.
The key to success for most of these companies is how they can attract new players, but this is not always an easy task and, in some situations, the consumer ends up losing out.
At AnyCoinCasinos we don't want you to be harmed at any time, and this is our way of helping you on your journey as a gambler, presenting the best possible solutions. Thanks to the excellent working group that we have on our platform, we will be able to inform you impartially which are the best operators on the market and, above all, which ones to trust with your money.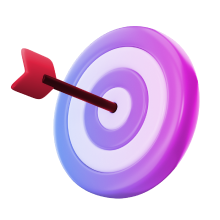 Our Mission

We aim to analyze in detail and carry out exhaustive tests on the best cryptocurrency online casinos worldwide and, on an ongoing basis, to continue to provide you with new information on all aspects associated with these games.