>
ApeCoin (APE)
Noah Chesterton
Noah is an expert in cryptocurrencies and gambling. He has extensive experience in these fields and provides useful information for beginners and professionals alike.
Learn more
Price
$0.00
day
week
month
year
Play for APE in Best Casino!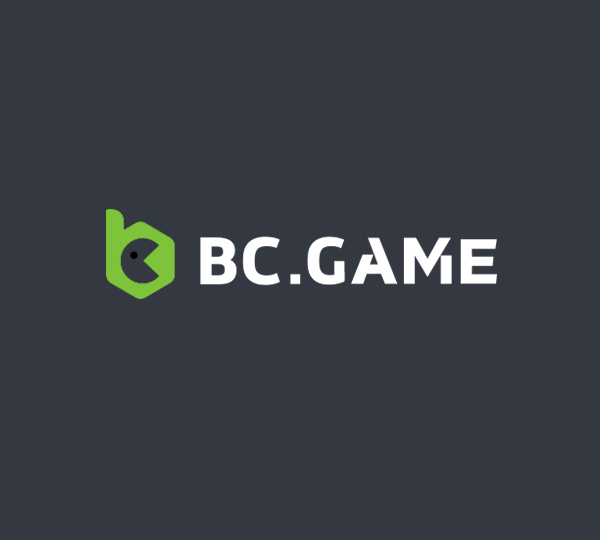 About ApeCoin (APE)
ApeCoin, or APE, was created by Yuga Labs. The cryptocurrency is a product of the Bored Ape attach Club NFT collection. The online governance token can be used for different online payments within the ApeCoin ecosystem. The coin is used to vote on conditions that affect the future market.
The currency is still in its early stages but has shown signs of a promising future. It has the potential to influence the Web3 space immensely. Buying and selling digital goods and services such as clothing, games, and other accessories becomes easier with this coin.
As a governance token, holders can vote on proposals that affect the value of this digital coin in the Future. This hands a degree of power to ApeCoin holders. Holders can make decisions that influence how the coin is developed and managed.
Some of the uses of ApeCoin include:
Buying and selling of digital products in the ApeCoin community
Access world-class events
Make decisions on proposals to influence the APE community in the future
Stake ApeCoin to gain bonuses
Storage of Value
How Does ApeCoin Work?
It is processed on the Ethereum network. This ERC-20 token is built on an Ethereum blockchain. All transactions made enjoy the highest level of security and encryption through the Ethereum network. The proof-of-work consensus system ensures that everything is safe and secure.
This digital currency does not have a blockchain. Only coins like Bitcoin and Ethereum can stand alone. However, it is a token that is created on top of the ETH blockchain.
Developers who are familiar with Ethereum know how easy it is to integrate it into applications. APE is easy to integrate into applications, as developers do not need to build a blockchain from scratch.
Since APE is built on the Ethereum network, the ERC-20 token shares the same charges and transaction speed as all other tokens on the network. The transaction fees are high when there is high network traffic.
APE is new in the cryptocurrency ecosystem; it is in its early stages of development. The APE community is growing, but the long-term goal of the coin is still vague. It will impact the Web3 space as it grows.
Here are some of the technical details of the cryptocurrency:
Supply: A total of 1 billion ApeCoins will be in circulation.
Distribution: About 140 million APEs are held by the ApeCoin foundation, and this will be supplied over four years. Yuga Labs will hold 116 million APEs, and BAYC NFT holders will gain 150,000 per holder.
Staking: Holders can stake their coins to gain rewards and bonuses. A pro-rata basis is employed to distribute rewards to holders.
Governance: The community is democratic such that APE holders can vote on proposals that influence the coin's future. This privilege is available to holders who have staked their tokens.
ApeCoin Price Today
Users can study the price history of Apecoin through stock charts or graph projections. As with most digital currencies, the live price fluctuates as demand increases. ApeCoin to USD has changed from $3.82 to $2.92 per APE. Here are some of the factors that affect the current ApeCoin price.
Supply and demand: All economic systems depend on supply and demand. If more people want the coin, its worth will go up; if fewer people want it, the price goes down.
General market conditions: There are general market conditions that influence the price of APE. If the general cryptocurrency market is faring well, ApeCoin enjoys the glory.
News and events: We have seen the effect Elon Musk had on Dogecoin when he went on air and spoke about the coin. News and events can change the value of ApeCoin. The price can hit an all time high when positive remarks are made, and vice versa.
Where is ApeCoin Used Now?
It is legal around the world. Users from Canada, the United States, Asia, and Europe can make purchases using APE. It is commonly used for online buying and selling. Users can purchase a wide range of digital services, such as games, accessories, and even clothing, with APE.
What is the legal status of ApeCoin in different countries?
The legal status of the currency depends on regions. In the United States, this digital coin is not treated as a security, so regulations that apply to stocks and bonds do not apply to it. Users must pay taxes because it is a financial asset. In Europe, it is treated as a security, so more regulations are guiding its usage and storage. The legal status in Asia is still in a gray area for now.
How widely is ApeCoin used in everyday life?
This digital coin has not been fully implemented to support everyday usage. Its growing popularity ensures that it will reach global markets soon. The growth of the Web3 space ensures the growth of this coin as well.
Who Created ApeCoin?
Yuga Labs is responsible for groundbreaking innovations like the Mutant Ape Yatch Club and Bored Ape Yatch Club NFT collections. The company also created ApeCoin. The main idea behind its creation is to create a decentralized community that can develop and manage the future of the Web3 space.
As a utility token, users can vote on proposals that influence the future of the coin.
The APE DAO develops the digital currency, it is a decentralized and autonomous unit. The DAO governs the ApeCoin Community. This autonomous unit is responsible for making crucial decisions about the future of the currency, how the coin is distributed, terms of its usage, and its control.
The plans for the development of the coin include the following:
Expanding the ApeCoin Community and ecosystem to include decentralized financial apps, games, and other products.
Improving the utility of APE by making it widely accepted
Making ApeCoin more decentralized
How to Buy ApeCoin (APE)?
There are numerous ways to obtain ApeCoin. However, not all these methods are reliable, we provide you with the most popular and secure methods:
Cryptocurrency exchanges
Cryptocurrency exchanges have been the most reliable way to get ApeCoin for a while now. Platforms such as Abundance, Kraken, and Coinbase allow you to buy ApeCoin. These platforms accept numerous payment methods, such as credit and debit cards, bank transfers, and so on.
To make a purchase, follow these steps:
Set up a cryptocurrency exchange
Load some funds to your crypto exchange
Investigate the coin's price
Place an order and make the necessary payments
Other alternatives include:
Peer-to-peer (P2P) exchanges: Another reliable option is to purchase via peer-to-peer exchange. Platforms like Local Bitcoins and Paxful support these transactions. You can buy and exchange ApeCoin directly with other users without any third party.
Decentralized exchanges (DEXs): DEX platforms are designed to help users transact ApeCpin with ease. You can transact other coins, such as Ethereum and USDC.
Some of the key things to look out for when buying ApeCoin include:
Volatility: ensure you know the value of the coin before opting to buy
Regulations and laws: the coin must be legal in your region, else buying it might be against jurisdictional laws.
Is ApeCoin Using Mining?
Mining ApeCoin is the process of solving complex mathematical problems. This allows users to verify and add transactions to the blockchain. Powerful computers and specialized software are used for this purpose. You can mine and earn APE once you have a powerful setup.
The mining process is important because it creates more space on the blockchain network for new transactions to be lodged and processed. Miners are rewarded with ApeCoin after successfully mining a certain amount. This process ensures that the blockchain network is foolproof.
Some of the perks of mining ApeCoin include:
You acquire ApeCoin by verifying and adding blocks to the blockchain network.
You get access to exclusive events and help secure the network
You can earn bonuses for mining.
Mining is a demanding process, and it requires state-of-the-art gadgetry. It can be expensive to set up a mining rig, but it is rewarding when it is successful.
Is ApeCoin legal?

Of course, in most jurisdictions, you can make purchases with ApeCoin. It is crucial to check the regulations in your region before making a purchase. Ensure that it is legal to buy and sell with APE in your region.
How can I use ApeCoin?

There are many ways you can use APE. It can be used to purchase goods and services online within the ApeCoin community. Users can obtain digital merchandise and experience the currency. Gambling and gaming platforms allow players to make payments using this digital currency as well.
Where can I buy APE?

There are many places where you can purchase ApeCoin. Cryptocurrency exchanges such as Binance, Coinbase, and Kraken can be used to place and get orders. Peer-to-peer exchange is also a sure way to get ApeCoin.
What makes ApeCoin (APE) unique?

The currency is unique because it is the first of its kind. APE is the first cryptocurrency launched by BAYC. It has a governance-enabled feature that allows users to make decisions that influence the future of the project through voting proposals.
Is ApeCoin still worth buying?

This is a matter of personal opinion, depending on your expectations, ApeCoin can be a solid investment. The cost price of ApeCoin has fluctuated since its launch, the price now is unstable. ApeCoin price USD is difficult to predict, but the strong community ensures a bright future for the currency.