>
Dai (DAI)
Noah Chesterton
Noah is an expert in cryptocurrencies and gambling. He has extensive experience in these fields and provides useful information for beginners and professionals alike.
Learn more
Price
$1.00
day
week
month
year
Play for DAI in Best Casino!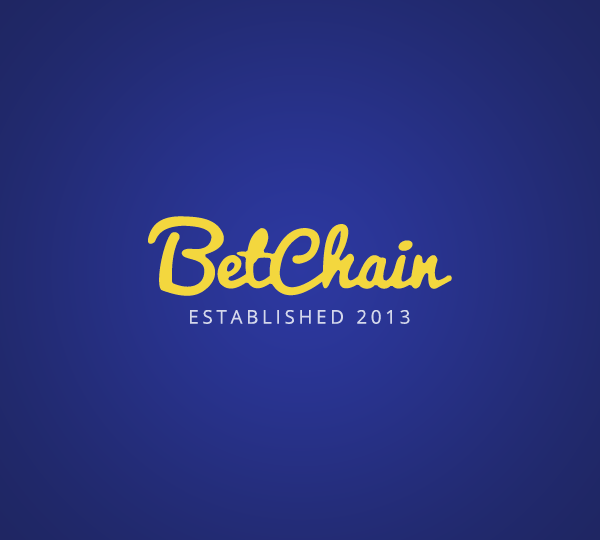 Market
MARKET CUP
$5,364,660,959.84
VOLUME (24H)
$4,129,580.56
CIRCULATING SUPPLY
$5,347,888,595.75
About Dai
MakerDAO, a DAO (or "distributed autonomous organization"), developed the Dai stablecoin. Using smart contracts provides a decentralized system of operation. Despite the increasing number of stablecoins, it stands apart. On December 18th, 2017, the Dai token and its associated smart contracts were released on the Ethereum network.
It is an ERC-20 token based on Ethereum that is always pegged to the dollar. The Ethereum blockchain's smart contracts automatically carry out this function. Various digital currencies back the value of the stablecoin, and its value is indirectly fixed to the U.S. dollar.
It can be used as a hedge against the volatility of cryptocurrencies, particularly during periods when traders anticipate a potential drop in cryptocurrency prices. Since the token is "soft-pegged" to the dollar, its value never fluctuates above $1. Its market value is most likely to rise.
How Does Dai Work?
DAI is fundamentally an ERC-20 token that can be acquired via both regulated and unregulated crypto exchanges. For MakerDAO's Oasis financial lending app, it is crucial to have a loan secured by digital assets.
The DAI-USD peg is soft, so there is some fluctuation in value, although its market value is relatively stable relative to the USD. The DAO utilizes algorithms on the DAI blockchain that are programmed to automatically alter the value of the assets to retain the 1:1 peg with USD. This is achieved by:
Maintaining complete command over the circulation of its coins in the market,
Setting the rate of interest in DAO smart contracts
The revaluation of assets that were pledged as security to generate it.
The DAO has several means at its disposal for regulating these values.
Dai Price Today
The price history is quite simple when it comes to the value, volatility, and variations of Dai. Since its introduction to the cryptocurrency market in 2017, its cost has been constant and closely tied to the US dollar. MakerDAO members kept Dai price at $1 despite ETH's 80% value drop in the year after it entered the market (before November 2019).
There were some low points for it in 2019. Even though it reached its ATL in December and afterward climbed to $0.97, it is still worth less than $1. By March 2020, the value of Dai to USD of the stablecoin had risen to $1.22, an all time high (ATH) against the dollar.
Dai price USD fluctuated somewhat between $1 and $0.99 from January to March 2021 but was mostly stable between $1 and $1.01. The current Dai price is around $1.00 and will be, as it is a stablecoin, the same as USDT and Binance USD.
The price of Dai can always be monitored through different websites and exchanges that keep track of the live prices of cryptocurrencies. Currently, the price now is 5.86 billion DAI in circulation, with a total supply of 5.42 billion DAI. For accurate figures, keep on checking the live price.
How to Buy Dai?
Unlike many other cryptocurrencies, mining is not possible for Dai. The following are the actions you need to take to buy it:
Create An Account
For investment, you may create an account with a crypto broker that deals with its purchases. Choosing a broker option, however, may come with certain drawbacks, such as having to pay the broker's fee and being unable to purchase the other cryptocurrencies offered by the platform.
Get A Wallet
The next step is to locate and choose a wallet. This is important since you'll need a wallet to keep your tokens safe. This also guarantees that you will be given the private keys to any safe deposit boxes in which you may keep funds that are not at risk.
Complete The Purchase
You may now purchase after opening an account with a broker and deciding on a wallet. You would have to put money into your broker account, choose an order type, and then place the order before it could be executed.
How can I use Dai?

In addition to its other features, DAI allows its customers access to collateralized loans in a method that has several benefits over the alternatives. Its users may get it by locking up digital assets as security and receiving DAI, which can then be used to buy anything.
Where can I buy Dai?

There are a variety of online marketplaces where you may buy DAI tokens. Among these are the token exchange protocols used in decentralized finance (DeFi): Uniswap and Compound. Moreover, the established marketplaces for buying and selling cryptocurrency recommend tracking the price graph to get the latest updates regarding this coin.
What makes Dai unique?

While there are a variety of stablecoins available, some with more support than others, it stands out for three main reasons.
Decentralized Governance
Diversified Collateral
Interest Earnings
Is Dai still worth buying?

Definitely not all the time. Its value may fluctuate somewhat since it is not a hard-pegged stablecoin. In reality, it keeps a floating peg that can easily monitor the stability of the USD. The Dai price today is $1.00. To move in the right direction, check the chart, which is the same as the stock chart.