>
Dreamr (DMR)
Noah Chesterton
Noah is an expert in cryptocurrencies and gambling. He has extensive experience in these fields and provides useful information for beginners and professionals alike.
Learn more
Price
$0.00
day
week
month
year
Play for DMR in Best Casino!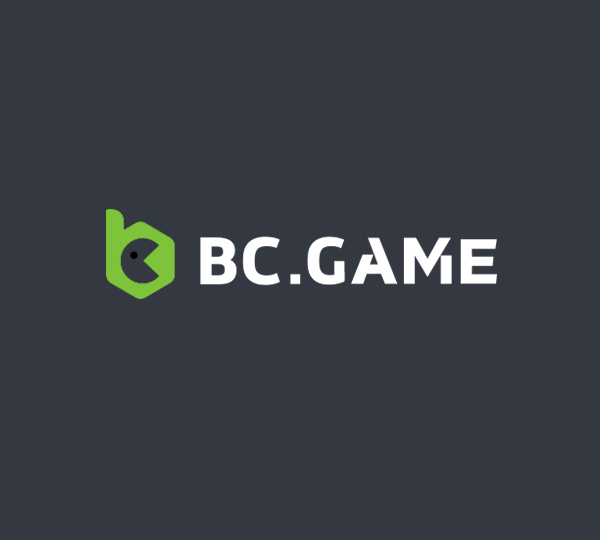 About Dreamr (DMR)
Cryptocurrencies are indeed a sought-after development in the fintech realm and are presumed to gain more relevance in the future. In this article, we will talk about one of the newest cryptocurrencies in the market, the Dreamr or DMR utility token designed by Digital Dream Labs Ltd. But before we dig deep into the details of Dreamr, it is essential to say a few words about digital currencies.
A digital currency that is not a part of any central financial authority is popularly known as cryptocurrency. Cryptocurrencies exist virtually in a decentralized peer-to-peer system and use cryptography for securing transactions. They are stored in digital wallets and the transactions are recorded in public ledgers known as blockchains.
Cryptocurrencies have several futuristic benefits, the most important of them being their anonymity and security through advanced encryption. Bitcoin is the first-ever cryptocurrency introduced in 2009, and since then, there have been rapid advancements in this niche. For example, DMR is the native crypto-token of the Dreamr ecosystem, which is more than just a financial service. With a community-first and philanthropic spirit, Dreamr aims to build an ecosystem of financial assets and like-minded connections to fulfill the biggest dreams of its users all around the globe.
The company Dreamr was officially launched with its app in 2020 and its native token, DMR, was listed on Bittrex Global a year ago. It has already raised its funding of $2 million to build its dream ecosystem of social networking and decentralized finance tools to make sure its users achieve their personal and entrepreneurial dreams. This community-driven platform introduced the DMR token not only to carry on digital transactions in its P2P marketplace but also to ensure platform governance where the token holders can vote on the future of the platform.
How Does Dreamr Work?
We are going to focus on the working of the DMR crypto in this section. However, it is unwise to consider Dreamr as just a fintech project. The company believes in creating something more than that – a healthy community to support the 'dreams', an encrypted messenger for networking, and the digital token DMR to remove the monetary obstacles that come in the way. The philanthropic wing of the company is known as the Dream Machine Foundation, which is organizing fundraisers to help dreams come true and has already garnered celebrity support from personalities like Mike Tyson, Logan Paul, etc.
DMR – a Utility Token or a Governance Token?
Let's get back to their digital currency for now. DMR is Dreamr's native cryptocurrency, but it is inherently a utility token. They are specialized crypto tokens designed to work in a specific ecosystem. For instance, you can use a utility token to redeem a specialized service within a platform, which is exactly what happens in the Dreamr ecosystem. The exclusive rights of utility tokens are reserved by their owners, but Dream token crypto can be an exception in this case. Following the path of other Governance Tokens like Compound and Rarible, Dreamr is expected to give governance rights to the token holders after the community members get hold of at least 20% of the total DMR supply. Although this feature is yet to be executed, DMR exhibits attributes of both utility and governance tokens.
How Is DMR Traded?
DMR, being a cryptocurrency, is transacted just like any other digital asset. Here comes blockchain technology into play, understanding which will give you an idea about DMR trading. Blockchain technology is a peer-to-peer digital asset transaction system where ownership records of these assets are held in the form of an electronic ledger in a decentralized database. Consider these records as 'blocks' of data, 'chained' together and protected securely by hash codes which ensure their encryption.
A transaction is added to the ledger only after a network of computers, also known as nodes, verify the transaction. This makes them devoid of any centralized authorities or third parties like banks or any other financial institutions. As more transactions occur, the database increases with time. The hash codes, which are complex computer-generated codes, make them resistant to hacking since any attempt to access the blocks will generate a new hash, thereby breaking the unique chain of codes used for the previous blocks.
Does Dreamr Have a Blockchain of its Own?
A digital token does not necessarily need to have a blockchain of its own. There is no DMR blockchain of its own, but it relies on Ethereum instead (ERC-20). The native cryptocurrency of Ethereum is Ether (ETH), but there are other fungible tokens that follow the ERC-20 standards. These tokens perform a multitude of functions on their own platforms, and being fungible, they can be interchanged with other tokens. The function of ERC-20 is to lay down the technical standards of smart contract tokens like DMR for interchanging with other tokens and transactions between parties.
Dreamr Price Today
Dreamr is a relatively inexpensive cryptocurrency for beginners to capitalize on. It should be noted that the price of DMR varies with time, just like any other cryptocurrency. The reasons for these variations are supply and demand, investor sentiments, media coverage, government regulations, etc.
Since its listing on Bittrex Global in September 2021, the value of DMR tokens reached an all-time high just two months later. Data from 8th November 2021 shows that 1 DMR token price was equivalent to $0.141122 USD. However, it has gone through a decline since then due to multiple hurdles. Although the value of DMR tokens has not changed in the past three months, it is expected to rise once the economic environment becomes favorable for cryptos with abundant buyers ready to invest in them.
DMR tokens have a max supply of 210 million as of now, and 33% of them have been allocated to the Dreamr community and are available via in-app rewards. There is not enough information about the circulating supply, and hence, the market cap of DMR tokens is also unknown.
Who Created Dreamr?
Dreamr was founded by Christopher Adams and Charlie Rocket' Jabaley in July 2015. The company functioned underground for quite some time, and it was in 2020 that it became public with the launch of the official Dreamr app. The primary idea behind the Dreamr community is to help everyone pursue their dreams. Starting from artists, entrepreneurs to common people, the company aims to provide the dream-centric ecosystem necessary for guiding them toward their goals. Although it is not a non-profit organization, the scheme of this project is indeed philanthropic.
What Services Does Dreamr Provide?
The Dreamr app started as a social networking app with a messenger service where you can connect to like-minded individuals, share your dreams, and motivate each other. Keeping in mind the financial constraints faced by people that hinder their progress, Dreamr comes up with regular crowdfunding and fundraisers. Their native Dreamr token was launched in 2021 alongside a set of decentralized financial tools. The company allows start-ups to register as well, which creates a peer-to-peer marketplace within the community. Overall, the web3 integration and Dreamr token crypto make Dreamr a humanitarian community thriving on futuristic fintech inventions.
What Steps Are Being Taken?
You must be wondering what measures the company is planning to implement to boost the market value of the DMR tokens. Well, the market volatility isn't something that can be brought under control, but the Dream Team is trying its best to popularize the community. As of now, they are aiming for a fundraiser of $22 million to make dreams come true across America.
And there are statistics to demonstrate Dreamr's potential. For example, Dreamr rose to 18th in the Apple App Store charts under the lifestyle category just a month after its release. Furthermore, 100M+ content views and the attention of big brands like Shopify, Quality One Wireless, YMCA, and Bella Canvas indicate that something big is forthcoming for Dreamr.
How to Buy Dreamr?
There are two methods to get access to DMR tokens, explained as follows.
In-App Giveaways – The first method to get access to DMR tokens is by signing up for the Dreamr community. We have already mentioned that the total supply of DMR tokens is 210 million, among which 33% are allotted to Dreamr community members. Although it is not exactly a procedure to buy DMR tokens, you can earn them by reaching milestones and unlocking different features in the in-app rewards program Giving Dreams Power (GDP).
Buy DMR Tokens – The second method of getting access to DMR tokens is by actually buying them. If you are someone not well accustomed to the procedure of buying cryptos, here is a step-by-step guide for you.
Download a Crypto Wallet – There are several available wallets that trade cryptocurrencies powered by the Ethereum blockchain, like Bittrex, Coinbase, MetaMask, etc. They are downloadable from Google Play Store or Apple App Store on your smartphones. You can use your PC as well to access these wallets.
Complete the Registration – Choose your username and enter the other details required for setting up your wallet. Keep in mind the wallet address and the recovery phrase, which gives access to your crypto wallet. Do not share the recovery phrase with anyone.
Buy Ethereum as the Base Currency – Since DMR tokens are based on the Ethereum blockchain, you need to buy ETH before exchanging it with the coin of your interest. Choose ERC-20 as your network and enter your wallet address. You can follow the cryptocurrency buying guide provided by the wallet you are using.
Choose a Decentralized Exchange – These are peer-to-peer marketplaces for trading and exchanging cryptocurrencies. Make sure that the DEX supports your wallet before connecting them together.
Trade DMR Tokens – Trade your purchased Ethereum for DMR coins. Choose 'Dreamr' as the coin you want to acquire from the 'Assets' tab and select the amount of ETH you want to exchange with DMR. Finish the transaction by clicking on the swap button.
How to Safely Store Dreamr?
Ethereum can be stored in two types of wallets – hot wallets and cold wallets. In simple terms, hot wallets are crypto wallets stored in devices like PC or smartphones that are connected to the internet. On the other hand, cold wallets store cryptocurrencies offline, which eliminates the risk of cyber-attacks. It can be a piece of paper or a device not connected to the internet. Hot wallets, however, are more user-friendly and inexpensive as compared to cold wallets.
Popular examples of hot wallets include mobile or desktop wallets available on Play Store/App Store and are free to use. You can also resort to online wallets, but they are risky, considering the company has access to your security key. On the other hand, Trezor and Ledger come up with hardware specially designed for crypto storage, but they may cost between $100-$200. You can also use a piece of paper or titanium plaques to print your private keys and keep them safe.
Lastly, don't forget to protect your wallet with a strong password, back up your wallet regularly, never share the details with anyone, and note down and store your seed phrase somewhere else to get access to the wallet later on in cases of inconvenience.
Is Dreamr legal?

Yes, Dreamr is a legal app that comes up with a utility token DMR. DMR follows ERC-20 guidelines that can be purchased by anyone residing in any corner of the world. Being decentralized in nature, DMR is not liable to any central authority or financial institution.
How can I use Dreamr?

Dreamr is a utility token that is used mostly in its native app Dreamr for P2P transactions. You can also use Dreamr to buy assets that recognize it as a mode of payment. Otherwise, the option of converting to Ethereum is always open.
Where can I buy Dreamr?

You can buy Ethereum from any crypto wallet and then exchange it with Dreamr tokens. Otherwise, you can receive DMR tokens from rewards in the Dreamr app.
What makes Dreamr unique?

Dreamr is a decentralized financial asset that is not regulated by banks or other financial institutions. However, unlike other cryptocurrencies, the purpose of creating Dreamr is to make everyone's dream come true, which is indeed a philanthropic endeavor.
Is Dreamr still worth buying?

The value of DMR has crashed, but it can rise at any time in the future. If DMR's price increases in the future, buying them now can be a great ROI. However, you can choose to wait and watch as well.