Price
$1,867.15
-0.03% ($-0.50)
+3.39% ($63.24)
+0.96% ($17.92)
-4.29% ($-80.04)
Play for ETH in Best Casino!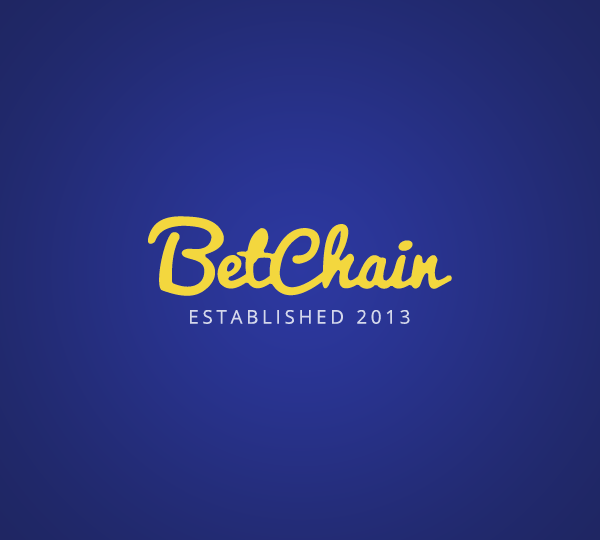 Market
Market cup
$224,516,631,601.71
VOLUME (24H)
$2,244,778,287.14
CIRCULATING SUPPLY
$120,245,588.33
PRICE CHANGE (24H)
-0.03%
About Ethereum (ETH)
Ethereum is one of the most valuable cryptocurrencies in the digital market. Digital currency is one of the most used coins in the world after Bitcoin. It operates on a blockchain, just like bitcoin and other cryptocurrencies. This means that the network is immune, private and secure. Traders have complete autonomy over transactions and ownership of the coin. Users utilise Ethereum accounts to send and receive ETH. Ethereum is the network through which Ether is processed.
The ether token allows users to make transactions using NFTs (non-fungible tokens). Users can also use this currency to play games online and on online casino platforms.
The coin was founded in 2013 and has secured itself an immutable spot in the digital market. When we take a retrospective gaze, we will realise that the coin has only sometimes been the second largest coin by market cap. The coin was created to make up for all the shortcomings of BTC at the time. The white paper published in 2013 by Buterin laid out the smart contracts and if-then statements that allowed for the development of the decentralised currency. Ethereum served as a virtual space for numerous applications operating on the same rules. Unlike other platforms, complete control is handed to people within the Ethereum community.
Ethereum runs on the Ethereum Virtual Machine that allows for the decentralisation of the coin. Transactions made on this network are stored on Ethereum blockchains. This makes the currency private. Ethereum has many benefits that most of its counterpart currencies lack; this includes the lack of censorship and availability.
One can acquire this coin through direct peer-to-peer purchase or exchange. Well-equipped users can decide to mine the currency and get rewarded for it.
It is important to state that this currency is accepted as a payment medium on numerous platforms.
How Does Ethereum Work?
Understanding how this currency works is good before opting for it. Ethereum operates on the blockchain network. This is a technology that is made up of nodes. The nodes are computers of users who dedicate time to mining the coin. The nodes are what create the ether tokens. The mining also produces the cryptography on which the coin is based. Mining is tedious, so users who successfully mine the coin are salaried with EtherEther.
The Ethereum Virtual Machine (EVM) is responsible for offering Ethereum platforms the basis for the coin's development. The EVM creates scripts and distributes them across different public nodes. The nodes serve as the fuel on which the decentralised applications operate. It provides processing power for the miners to operate on the network. Users can choose to purchase EtherEther to pay for the network or mine it themselves if they have the facilities required. Mining makes you part of the network. Gas is an internal tool that sets the price of Ethereum transactions on the network.
Across the same network with the blockchain that stores transaction records for EtherEther, smart contracts are carried out. The contracts are attached with conditions that run on scripts till it gets completed or fulfilled. When an agreement is not met, the network acknowledges it through a built-in internal tool. Smart contracts come into play when a user wants to exchange money, stocks and other properties associated with the Ether Token.
Ethereum relied on the proof of work to validate and complete transactions from 2015 to September 2022. This was done through the Ethereum Mainnet blockchain. The POW is used for data integrity and validation. Now, Ethereum has completed the merge and has transitioned to Proof of Stake (PoS). The consensus algorithm runs on the Beacon Chain. This has allowed Ethereum users to enjoy faster speeds. It has also reduced the energy required in processing and verifying transactions.
Ethereum can be applied to organise, protect and decentralised everything digital; one can use ETH for:
Financial transactions
Domain names
Organisational governance
Crowdfunding
Voting
Contracts and online deals
Intellectual property, and so on
ETH can also be used for:
Online buying and selling of products and fungible tokens
Lodge smart contracts and dApps
Trade NFTs
Play online games
Playing casino games
Host ETH-based platforms
Some of the features of this currency include:
Availability: even though the coin is designed to resist inflation, it is always available. The decentralised nature of the currency allows the nodes never to go down
Privacy: no personal information is needed when using ETH; this will allow you to transact under the radar
Decentralisation: there is no central control of the currency, so there is a meagre chance of a crash. It also makes ETH immune from any third-party infiltration.
Security: the main idea of the blockchain is to make transactions immune to hacks. A hacker would have to hack millions of nodes to siphon funds.
Ethereum Price Today
Ethereum price USD is something one can only predict with certain accuracy. One thing for sure is that the currency's value depends on supply and demand. It operates like stocks; people buy and sell, which decides the current Ethereum price. A breakdown of the price history would allow you to understand the live price of the coin without checking any stock chart or graph.
In 2017, the currency's value skyrocketed to about 0.1 BTC, making it the first digital currency to reach that level.
The value of Ethereum to USD has always been more volatile than BTC. Many investors and stock brokers have predicted that the cost of ETH will soon hit an all time high price that surpasses that of BTC. It has been predicted that it might hit $10500 in the near future.
Some of the factors that affect the supply and demand, which in turn affect the value of ETH, include:
Ethereum 2.0 Staking: this network allows users to stake ETH for interest. This has allowed about $1 billion ETH to be locked in staking even though the network has yet to be fully launched. This has caused a drop in the market supply of EtherEther.
News and social media: news and information play a significant part in influencing the value of most cryptocurrencies. People invest once they hear of a trend. This causes a rise or fall in the currency's worth.
The worth of BTC: most often, the price of BTC dictates the value of other coins, including Ethereum price now.
ERC-20 Tokens: this boosts the utility of Ethereum. Users can write smart contracts on the Ethereum network to host their personal ERC tokens.
Regardless of the live price of ETH, it has managed to stay in circulation and demand.
Where is Ethereum Used Now?
Ethereum is one of the most used cryptocurrencies; it has a market cap superseded only by bitcoin. This has caused the wide adoption of cryptocurrency. Users have the luxury of using the Ethereum network to create NFTs and other digital products. Ethereum can be used in many places, both online and offline.
You can use ETH for online purchases, as over a million online vendors accept this currency. Some of the platforms that accept this digital coin include:
CheapAir.com: this flight service allows customers to pay in ETH
Giftoff: this gift card outlet allows you to pay for prepaid cards with Ethereum
Destinia: You can easily make hotel reservations using Ethereum on this platform. You can also pay for your flight ticket and train fees.
Amazon: amazon is one of the most used online markets in the world; this leading eCommerce platform allows you to pay using Ether
1XBet: Gambling is now accepted in many jurisdictions, 1XBet is one of the leading sportsbooks, and this platform allows players to wager with ETH
Some other platforms that allow you to use ETH as a means of payment include:
Cryptoart
Bitmedia
Ethlance
Toro Coffee Co etc.
Who Created Ethereum?
A white paper published in 2013 by Vitalik Buterin laid the blueprint for what Ethereum is all about. Buterin is a programmer and a co-founder of the prestigious Bitcoin Magazine. Buterin aimed to make a medium that could serve more than one purpose. He felt that Bitcoin was too limited as it could only serve as money. He attempted to create something with a more full-bodied application. His idea was to develop something allowing users to attach physical assets such as property and stocks to the blockchain.
Ethereum was officially announced in January 2014 at Miami's North American BTC conference. The coin was fully developed by Gavin Wood, Anthony Di Lorio and Charles Hoskinson within the conference period. Everybody had a role to play. Anthony Di Lorio financed the whole thing; he also invited a friend to witness the whole thing. The reporter Morgen Peck was also invited to witness it. Some six months later, the founders, through Buterin, declared the coin to be non-profit. Unlike other coins, ETH has quite a few founders. The coin was named Ethereum after Buterin surfed the internet learning about elements from science fiction.
How to Buy Ethereum (ETH)?
For people that have never purchased ETH, the first experience can be challenging. First, you cannot purchase Ethereum because that is the network; you can buy the Ether Token through the Ethereum network. It is easy to get around this once you've done it for the first time.
This is how to purchase your first Ethereum:
Choose a cryptocurrency exchange: Exchanges are platforms where users can buy and sell different coins. The most popular exchanges include Kraken, Binance and Coinbase. There are other options; some are designed to support only Ethereum. If you want to deal with the most popular coins, you need not go far; you could settle for brokerage services like SoFi or Robinhood. You will be charged some fee, but it is not anything you cannot handle.
Fund your exchange: here, you will need to fund your account with some fiat money. You can link the exchange with your bank account or credit/debit card. You can use the funds to place orders for the coin. Ensure that the method of payment you opt for suits all your financial needs
Place an order: if you have funded your account with no stress, this process should also be easy. You can easily place an order for any amount of ETH on the wallet so long as you can afford it. You can use your funds also to purchase other Ethereum-related online properties. If the coins have been credited to your exchange, you can store them and trade with them as you wish. The transactional flexibility allows you to trade ETH for other cryptocurrencies and fiat cash.
Store in a wallet: you could leave the coins in your brokerage account, but it wouldn't be that safe. Thus, it is important to store the coins in a wallet. There are different options when it comes to wallets. So, pick anyone that works best for you.
Is Ethereum Using Mining?
Mining is the surest option for players who want to avoid buying ETH. In simple terms, mining refers to creating and adding a block to the blockchain network. In return for this service, you get rewarded with Ethereum. Ethereum uses proof of work consensus to verify and validate this process. The miners have the responsibility of validating any transaction happening on the network. The miner utilises hashing Scrypt to solve complex mathematical problems to create blocks on the blockchain network. Through mining, the network is immune from any hacks.
The main aim behind mining is to make money while helping to secure the network. There are different types of Ethereum mining which include:
Pool mining: this is the simplest way to start mining ETH. More than one person carries out this process. These people work in a single pool; any miner that gets the hash first shares the compensation with the miners in the pool. Before joining a pool, consider the pool size, minimum payout, and fee.
Solo mining: we all know what solo means, so if you marry the word solo and mining, it means mining alone. This is ideal for miners who are well-equipped. You need to have a strong graphics Card to do this alone. Solo mining can be expensive since you will be competing with companies and groups.
Cloud mining: this involves paying someone else to mine for you. This is good for miners who are under-equipped. This type of mining comes with many advantages; first off, you do not suffer any damage when the mining equipment goes bad. You also do not need to buy any equipment to be able to mine; all you need to do is invest.
How to Safely Store Ethereum
An Ethereum wallet is your best option for saving your coins. A wallet is a software or hardware that connects with the Ethereum blockchain using secure means. Users can manage their Ethereum accounts through their wallets. The Ethereum account allows users to send transactions and keep a balanced record. When it comes to wallets, users have these options:
Hot Wallet
This wallet is connected to the internet, so users have better options. Although this method is easy to use and user-friendly, it can only be implemented for short-term use. The software can be stored on mobile or desktop. The most popular hot wallet options include:
Metamask: this is one of the most used wallets in the world; it is ideal for users new to crypto. Developers can use this wallet to interact with the test network.
Exodus: this is also ideal for new users. It is new in the market but has become the favourite of many traders online. You can install the app on your mobile device.
Atomic wallet: this allows traders to store Ethereum and ERC20 tokens.
Cold wallets
Cold wallets are more secure and stable than hot wallets. Cold wallets are the hardware that can be used to store Ethereum. Some of these include: