>
EverSwap
Noah Chesterton
Noah is an expert in cryptocurrencies and gambling. He has extensive experience in these fields and provides useful information for beginners and professionals alike.
Learn more
Play for EverSwap in Best Casino!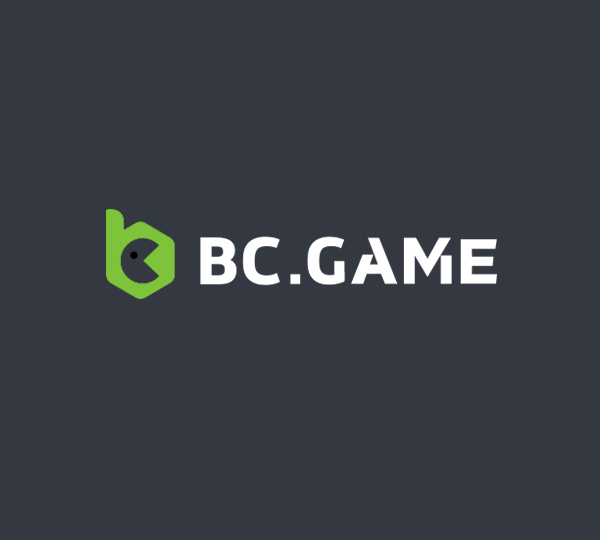 About EverSwap
EverSwap is a decentralized application (DApp) developed by EverRise, and EVER is its native cryptocurrency. DApps are digital programs that, instead of running on a single computer, run on a peer-to-peer network of computers. The term "decentralized" means that these programs aren't controlled by one authority. It means that traders don't have to wait for the confirmation of a central authority to exchange coins. Instead, DApps like EverSwap rely on smart contracts between parties to complete the transactions.
EverSwap isn't a simple exchange; it's a multi-chain decentralized exchange. The term "multi-chain" refers to the fact that the platform is based on several blockchains at the same time. They can easily communicate with one another by allowing the traders to transact across different networks without moving their assets from one network to another.
EverSwap has its own Native Coin Swap feature. It allows traders to exchange native cryptocurrencies across different blockchains. The advantage of this functionality is that there is no need for a centralized exchange to process these transactions. It's a one-step DeFi solution to trade native coins such as BNB (Binance Smart Chain), ETH (Ethereum), or MATIC (Polygon). So, EverSwap's Native Coin Swap feature streamlines transactions and allows users to receive their coins faster.
How Does EverSwap Work?
To exchange cryptocurrencies through EverSwap, you should take the following steps:
Visit the EverRIse website on your device.
Then access the EverSwap Utility Application and tap EVERSWAP on the menu to select "Swap" from the options.
Next, you should connect your wallet. The process may vary depending on what device you're using to access the EverRise website. To access the right tokens that you plan to swap from after connecting the wallet, you need to choose the relevant chain type.
To connect the wallet, you should first select the type of your wallet. If you're using the DApp browser, you should tap on one of the icons on your screen If you're unfamiliar or unsure of what wallet type to choose. MetaMask is the best option to go for. MetaMask is a great choice for web browsers but WalletConnect could also work great. Then follow the instructions to complete the process of connecting your wallet.
After successfully connecting, it's time to swap some tokens. Enter the amount you wish to exchange into the "From" field, and choose the native token you want to convert from. The app will automatically calculate the slippage.
After filling in all the fields, click "Swap" to open your wallet and authorize the transaction. Before approving it, double-check that you have selected the correct native token, verify the amount you are going to exchange, and view the network fee. Then, click "Approve".
The exchange process may take from a few seconds to a couple of minutes, depending on the congestion. When the translation status changes to "Completed Transaction," it means that the swap has been successfully done. Next, you should disconnect your wallet and return to your wallet.
To view your RISE tokens, you should go to the appropriate chain on your wallet.
EverSwap Price Today
As you noticed, as a decentralized application, EverSwap has a unique value for the blockchain industry. And EverRise's intended to make EVER, the native token of EverSwap, as powerful as its platform. Unfortunately, the token didn't gain wide popularity. In fact, the EverSwap price hasn't risen above $0 in recent years, and forecasts for the token's future value aren't looking promising either.
According to some crypto exchanges, the cryptocurrency has no market cap. The market cap is formed by multiplying the coin's current value by the total number of mined coins. And since the currency price is $0, it becomes clear why the market cap isn't available.
The cryptocurrency has no circulating supply. This term refers to the number of coins currently in circulation and publicly available. And since there are few coins in circulation, there is not enough data to calculate the circulating supply.
The Fully Diluted Valuation shows EverSwap's market cap when its total supply is issued. According to some sources, EverSwap has a fully diluted market value of $165.0K.
The total supply of EverSwap is 1,000,000,000,000,000. It shows the number of EVER coins in circulation except for the removed ones.
However, despite the amount of EverSwap in circulation, the total amount of EVER coins traded within 24 hours doesn't exceed $0.4. It means the reading volume of EverSwap is significantly low.
Please note that this information cannot be considered financial or legal advice or any other form of advice that traders can rely on for buying or selling EverSwap coins. Any kind of reliance on this information includes risks. So, you should conduct your own research before initiating any transaction related to EVER coins.
Who Created EverSwap?
As mentioned earlier, EverSwap is a decentralized application launched by EverRise in January 2022. It's a blockchain tech company whose goal is to increase the accessibility to DeFi through developing multi-chain security solutions for DeFi protocols. Currently, the company offers nine decentralized applications, such as EverRevoke, EverBridge, EverOwn, EverWallet, EverSwap , etc.
The company has big plans for EverSwap and its native token, EVER. The development of Native Coin Swap is a huge achievement for the blockchain industry. The feature is unique in the decentralized finance space because it allows users to explore multiple blockchains while saving their time. And EverRise is planning to polish and make EverSwap and its features even better. The company extends its ecosystem by including more blockchains. They are adding more native cryptocurrencies to EverSwap to help users trade more coins on the platform.
Besides EVER, EverRise has big plans for its RISE tokens as well. The company is developing a multi-chain swap option that will allow traders to swap RISE for other native cryptocurrencies such as Ethereum and Polygon. Additionally, the EverRise team is planning to extend EverSwap's functionality to allow traders to exchange other DeFi tokens available on other networks.
How to Buy EverSwap?
EverSwap isn't the most well-known cryptocurrency, so the options for buying it can be limited. Currently, there are three major platforms where you can buy EVER tokens.
PancakeSwap
You can buy EverSwap coins on PancakeSwap v2. You can either buy EverSwap with fiat currency or exchange other currencies to acquire EVER coins. Often, traders prefer to purchase BTC with fiat currency and later swap it for EverSwap coins. The only issue with this method is that you have to pay a significant transaction fee if you use your credit card to buy cryptocurrency.
Coinbase
You can use Coinbase to buy EverSwap , but it's a tricky process. If you don't already have a Coinbase account, you should create one, verify it, and set up two-factor authentication. Then add a payment option to your account, which will be the main method for buying cryptocurrencies. Coinbase supports bank account transfers, PayPal, debit cards, and wire transfers. Now, the tricky part is that you can't purchase EVER coins with fiat currency on Coinbase. However, you can acquire another cryptocurrency, transfer it to another exchange that supports EverSwap , and swap it there. It's recommended to purchase Bitcoin because BTC – EVER is the most widely used trading pair.
CoinStats
You can buy EVER coins on CoinStats. This platform provides complete information on the cryptocurrency's exchange rate, market cap, total supply, fully diluted valuation, etc. Before buying coins, traders can use the online calculator to see how many EVER coins they'll get for their money. By clicking the "Buy EVER with Card" button, you'll be able to buy EVER coins by paying with fiat currencies like USD, GBP, EUR, CHF, SGD, etc. The platform promises to complete the transaction within five minutes with zero commission fees. Alternatively, you can connect your wallet and exchange your existing coins for EVER.
How to Safely Store EverSwap
EverWallet is one of the decentralized applications of the EverRise ecosystem where users can store their cryptocurrencies, including EVER. The wallet is still in development, but according to EverRise, it's not a stand-alone wallet. Users still need to store their EVER and other coins in another crypto wallet and add an additional layer of security through EverWallet.
Most users store their EverSwap tokens on MetaMask, Trust Wallet, and other decentralized wallets.
MetaMask doesn't store private keys on a server, so it can't be hacked or stolen. Instead, private keys are kept in the user's browser data store. Though they are protected by passwords, hackers can still steal those keys by gaining access to your laptop or browser.
Unlike most crypto wallets, Trust Wallet doesn't actually store cryptocurrencies. It provides the necessary tools to connect to blockchain networks and show the information required for trading coins. Like MetaMask, Trust Wallet doesn't save your private keys, either. Those keys are encrypted and saved on the user's phone.
As you can see, all these platforms have vulnerabilities. As a complementary wallet, EverWallet will enhance its security and protect the tokens inside. Even if your phone or laptop is lost, your tokens will be safe as long as you use EveWallet. Thus, users can rest assured that their EVER tokens are reliably protected.
Is EverSwap legal?

Cryptocurrencies have a unique legal position. They aren't illegal, but most countries don't have any special regulations regarding cryptocurrencies. Among cryptocurrencies, Bitcoin is the one that could gain a certain level of legality in the USA, Japan, and the UK. The status of EverSwap and other cryptocurrencies is still not legally defined.
How can I use EverSwap?

To use EverSwap coins, you should first either buy them with fiat currency or swap another cryptocurrency for them. It's better to store these coins on MetaMask, Trust Wallet, or other decentralized wallets and use EverWallet to add another layer of protection for enhanced security.
Where can I buy EverSwap?

Most users buy EverSwap coins on PancakeSwap v2. Though the platform allows users to acquire EVER coins with fiat currencies, most people prefer to buy Bitcoin and swap it for EverSwap. Coinbase and CoinStats are also great options for buying EverSwap. For example, CoinStats promises to complete the transactions within five minutes without charging any commission fees.
What makes EverSwap unique?

Besides being a cryptocurrency, EverSwap is also a decentralized application best known for its Native Coin Swap feature. Due to this functionality, users can exchange native cryptocurrencies across different blockchains. In other words, Native Coin Swap streamlines transactions by allowing traders to buy native coins such as BNB, MATIC, etc.
Is EverSwap still worth buying?

EverSwap is a pretty weak cryptocurrency that couldn't get the popularity and recognition that its developer company would like. According to EverSwap price predictions, its value won't exceed $0 within the next couple of years. People note that this isn't financial advice but only observations.