>
Filecoin (FIL)
Noah Chesterton
Noah is an expert in cryptocurrencies and gambling. He has extensive experience in these fields and provides useful information for beginners and professionals alike.
Learn more
Price
$3.23
day
week
month
year
Play for FIL in Best Casino!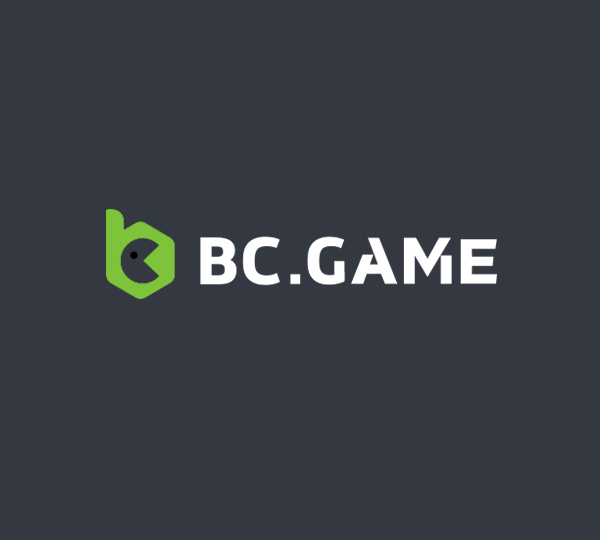 Market
MARKET CUP
$1,451,728,213.20
VOLUME (24H)
$36,926,773.95
CIRCULATING SUPPLY
$449,850,541.00
About Filecoin (FIL)
The global exchange of files and the storage of those files are two areas that are seeing ongoing innovation. The creation of Filecoin is one example of such an advancement in technology. You may be curious about what the heck Filecoin is.
The most accurate approach to explain it is as a worldwide, decentralized storage system that offers advantages to all of the computer operators that take part in it. When using Filecoin, each user's data is saved on a distributed ledger called a blockchain. Miners are individuals who provide their processing power to the Filecoin network in exchange for monetary compensation.
Users are guaranteed access to a certain amount of storage space in exchange for their efforts. Users of Filecoin, on the other hand, are the ones who can retrieve, distribute, or keep the data by paying a fee to the miners.
How Does Filecoin Work?
The Filecoin ecosystem consists of users (clients), miners (storage and retrieval), and miners (both storage and retrieval). These FIL users' subsets collaborate closely to complete transactions, share information, and make micropayments. Customers are charged a fee whenever they deposit or retrieve data.
They purchase on the cloud storage market and then negotiate terms with storage miners. As a result, storage miners are rewarded for storing their customers' data. Clients obtain private keys and participate in a network where users store data in empty blocks of hard drives using a distributed ledger called the blockchain.
Information retrieval miners fulfill a client's request to obtain data. Buyers and sellers conduct a transaction in the decentralized Retrieval Market. Retrieval miners can double as storage miners. It is built on IPFS, a decentralized file-sharing protocol, and blockchain technology.
Users select miners for data storage and pay for placement with FIL tokens. Thus, miners transact and gain access to participation fees and FIL awards. There is a positive link between the amount of storage space offered by miners and their potential payout.
Since transaction proofs are permanently maintained in the blockchain, customers can always see how their data has been handled. The Filecoin network employs Proof-of-Replication (PoRep), whereas miners employ Proof-of-Spacetime (PoSt). Clients must therefore compensate the miner if they value the security of their data on the Filecoin network.
The Filecoin price USD is determined by market forces and depends on several variables. Miners engage in fierce pricing competition in the open market, with everyone putting forth their minimum offer for storing a unit of cryptocurrency.
Filecoin Price Today
The price history of Filecoin is that the initial coin offering (ICO) pricing for Filecoin began at one dollar. It climbed by one dollar for every forty million dollars raised, with a maximum price of six dollars per token. The initial coin offering (ICO) was held on August 10, 2017, and the team successfully raised more than $200 million in investment during that time.
The maximum supply of FIL is 1.97 billion FIL, while the circulating supply is 344,18 million FIL. As a result of the current Filecoin price now, the total value of the tokens on the market is now $1,034,301,880.78, and the all time high for the coin reached the level of $237.25.
Filecoin's value has decreased by 91.28 percent so far this year. According to CoinDesk's Digital Asset Classification Standard, filecoin is categorized as a Computing asset (DACS). You can also check stock chart graphs to estimate the actual live price of Filecoin.
Where is Filecoin Used Now?
Filecoin's goal is to simplify and reduce the cost of providing data storage services so that people and small businesses can compete with giant corporations. Customers pay the FIL cost to access a more customizable service that lets them pay for only the space they need. Many real-time graphs are available at different sites to check Filecoin to USD.
Additionally, the Filecoin network allows for the universal availability of data while providing the advantages of privacy-enhancing technologies. Filecoin's main use case is on data marketplaces and exchanges, where it can be purchased and sold.
Encyclopedias, historical records, literary classics, and scientific articles are significant data resources that may be stored and disseminated securely using this method. Large amounts of client data can be safely stored for an extended period, with each update being time-stamped.
Because of its practical use as a cloud storage service, it acts as a decentralized store of value. It offers blockchain services, such as data storage for dApps, supply chains, and distributed ledgers.
Who Created Filecoin?
Protocol Labs, a development corporation started by Juan Benet in 2014, created Filecoin. Benet and his team concurrently developed Filecoin and IPFS, raising a few Grain equity rounds to fund the endeavor. In 2017, the team held a token sale to acquire cash for its development, one of the largest tokens offered at the time, raising over $205 million.
Protocol Labs aims to develop a layer of data infrastructure that can be utilized by blockchain and conventional providers, such as Amazon Web Services (AWS) and Microsoft Azure. The project hopes to achieve this objective by creating a marketplace where any user with storage capacity can connect to the network, producing a supply of unused storage in both consumer systems and current corporations' data centers.
How to Buy Filecoin (FIL)?
Filecoin can be bought and sold on most of the main cryptocurrency exchanges. Because of this, it may now be utilized not only for the purchase of storage space but also as a cryptocurrency that can be traded. A user has to have some form of cryptocurrency wallet as well as an account on an exchange to purchase it.
It suggests using one of three alternative wallets (or FIL) to keep its cryptocurrency safe. Lotus, Glif Wallet, and Filfox are their respective names. Both the Lotus Wallet and the Glif Wallet can connect to hardware wallets, which suggests that this may be a more reliable method for keeping substantial quantities of Filecoin.
Is Filecoin Using Mining?
Mining Filecoin requires performing services, including storage, retrieval, and repair. The mining process should create value and reward participants, which includes everything from large-scale data centers to small providers providing the last mile, according to one of the fundamental ideas that underpin the network.
When users request that data be stored on the Filecoin network, they are given a comprehensive and transparent summary of all storage miners currently operational and the prices at which they operate. Miners compete against one another to win storage contracts, which helps keep pricing competitive and maximizes storage capacity.
Before being permitted to offer storage space, miners are needed to stake a particular quantity of Filecoin so that there is an incentive for others to trust them. After the client decides which miner to choose, a transaction will take place on the Filecoin network, at which point the client will send their data to be stored on the miner's computer.
Is Filecoin legal?

It can be used legally. The main aim of Filecoin is to achieve decentralized storage and ensure the safety of files using the power of blockchain technology. Despite this, cryptocurrency analysts make projections on the price of Filecoin on an annual basis. You can always follow the Filecoin price and its technical chart through several websites and resources to be always up to date with the price action.
How can I use Filecoin?

Users can pick the storage provider with the greatest storage offer based on their preferred balance of price, redundancy, and speed. Filecoin-enabled applications can choose from a pool of storage providers on the network. There is no need to build a unique API for each provider like there is with centralized storage systems. In addition, to live news, you can also check the stock chart for a better understanding of the coin's performance. The graphs give you a complete overview of the coin's price over a specific period.
Where can I buy FIL?

It may be purchased, sold, and traded on most primary cryptocurrency exchanges. To purchase It, a user must possess a cryptocurrency wallet of some kind and an account on an exchange and make sure to check The Filecoin price today.
What makes Filecoin (FIL) unique?

It (FIL) enables users to store data on a decentralized peer-to-peer network, making it more resistant to censorship, outages, and hackers. It utilizes the blockchain's unique technology to incentivize involvement and reward honest actors.
Is Filecoin still worth buying?

It appears to be a worthwhile investment that one should buy now and keep for the long run. Thanks to its properties, it is evidence of spacetime, sharding, and decentralized file trade. It possesses solid technology, a powerful team, and the ability to cause a disturbance in the market for cloud storage services.